Wanted to do a little write up on the
EVO Saltware 13.5
gallon tank.
I've been doing reef tanks for about four years now, but I'll never say I was "good" at it. I started with the BioCube 30 gallon, gutted the roof for LEDs, grew some LPS and SPS, and that about the highlight lol. I also like to run with nano tanks, having a 4 gallon at work was great!
The divorce left me without the BioCube lol, and I did have the EVO Saltwater 5 gallon in the apartment, and now have moved to a bigger place and picked up the EVO Saltwater 13.5 gallon tank.
Enough of my drama; I really like this tank!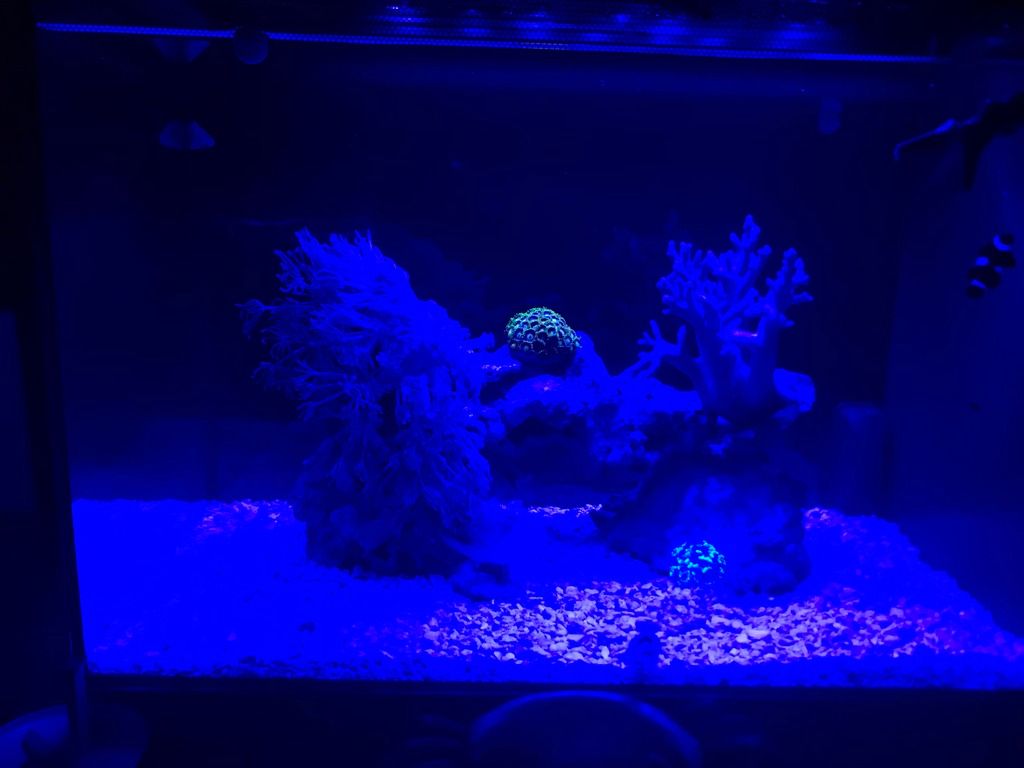 As you can see, just softies, but I've only had this running for under a month (after cycle) and you can see polyp fragis already taking root on the live rock (you may also see the mushroom didn't make it…)
The 14k lighting is solid, but do note there is only one plug, so no auto day/night switching; you have to manually push the button to swap.
Large three stage filtration gives plenty of room for a "real" heater.
That is a protein skimmer. Kind of ugly, but works great and is near silent!